These gluten-free picnic recipes are easy to make ahead, best eaten at room temperature and don't mind being packed up.
Grab your picnic basket and blanket, because it's that time of year again; time to head outdoors and enjoy those beautiful sunshine-filled days.
Is there any better way to spend a beautiful day than to set out a blanket, open up a basket-full of food, and pour a crisp glass of lemonade while soaking in the sun?
A sunny day is the perfect excuse to pack up a picnic basket and enjoy the great outdoors while we can, because before you know it we'll be picking out pumpkins, and putting on socks and sweaters while we plan our holiday menus.
Whether you're headed down to the park or spending a day at the beach you want your food to survive the trip which is why I've rounded-up some of my favorite gluten-free recipes that are easy to make ahead, are best eaten at room temperature and don't mind being packed up.
From dips to salads and wraps and a little something sweet for dessert, these gluten-free picnic recipes are made for sharing outdoors with friends and family. Just add your favorite summer drink and head out!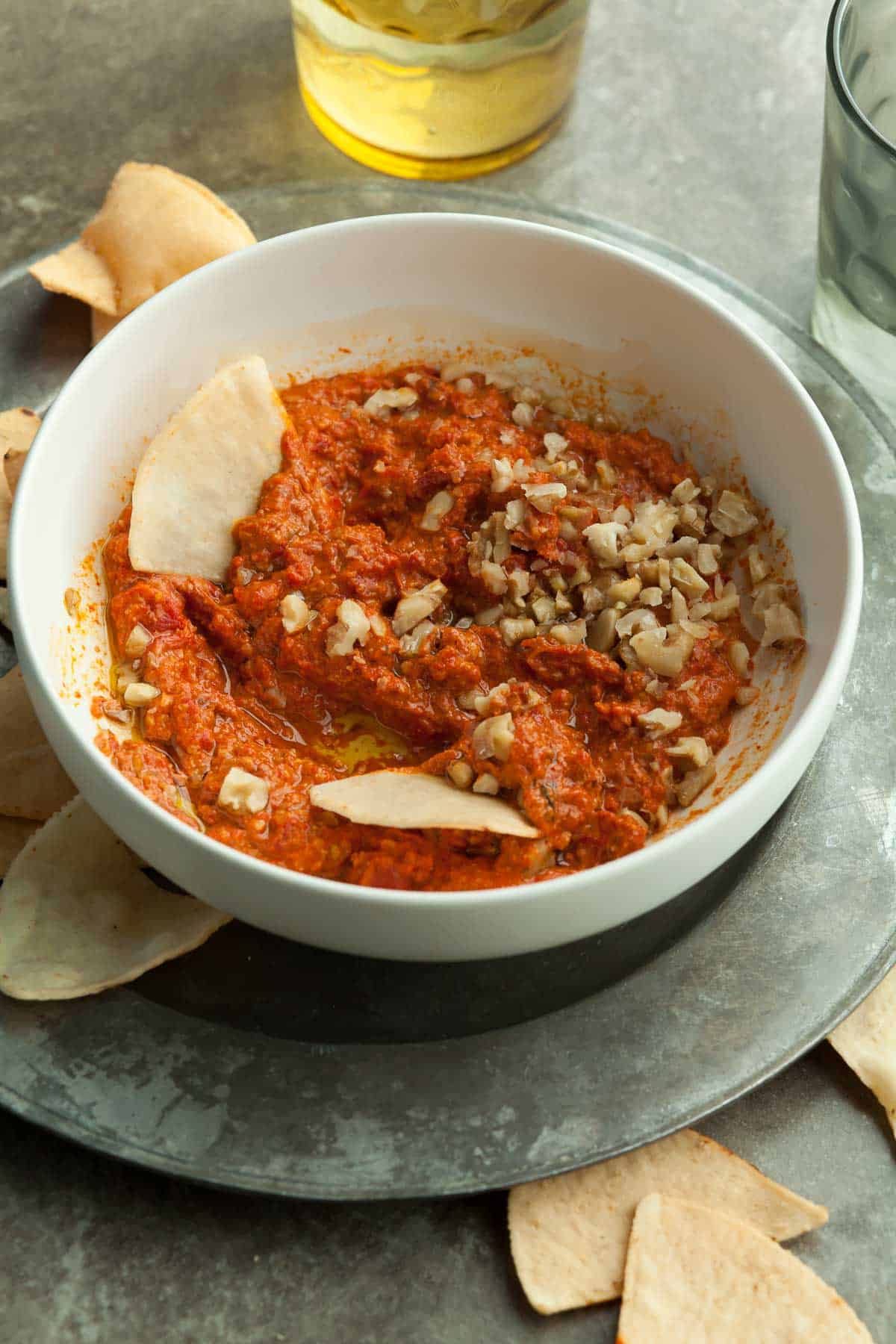 Serve this smoky red pepper dip alongside your favorite gluten-free chips for dipping and you have a simple make-ahead appetizer for any picnic you may be heading to.
If salsa is more your style try this fresh strawberry salsa. This sweet and savory fruit salsa made of strawberries, watermelon and cantaloupe is a wonderfully refreshing twist on an old party favorite.
If there's one thing that doesn't go well with the outdoors, it's mayo. Heat and mayo just don't mix; but with this mayo-free French potato salad you won't have to worry about it sitting out at room temperature.
What's a summer picnic or potluck without a pasta salad? This gluten-free pasta salad is filled with warm weather favorites like tomatoes, basil and garlic for lots of fresh flavor that can stand up to the heat.
This gluten-free pesto pasta salad is an easy addition to bring along to a picnic, the beach, or a backyard barbecue since it won't spoil if it sits out for a bit.
This Mediterranean chickpea salad is perfect for picnics since it's easy to make ahead of time and keeps well at room temperature (no wilting lettuce to worry about).
With few ingredients, no cooking and relatively little prep time this gluten-free cauliflower tabbouleh filled with tomatoes and fresh herbs is an easy addition to any outdoor meal.
Every picnic needs a good slaw and this Asian inspired slaw with orange sesame dressing is a crunchy and fresh addition to any outdoor meal (no mayo involved).
Filled with crunchy vegetables and served with a cashew dipping sauce, these Thai vegetable wraps made with gluten-free coconut wraps make an easy and delicious no-cook meal that's both pretty and portable.
Or try these naturally gluten-free vegan collard wraps, packed with fresh vegetables and a creamy dairy-free basil pesto that are perfect for picnics.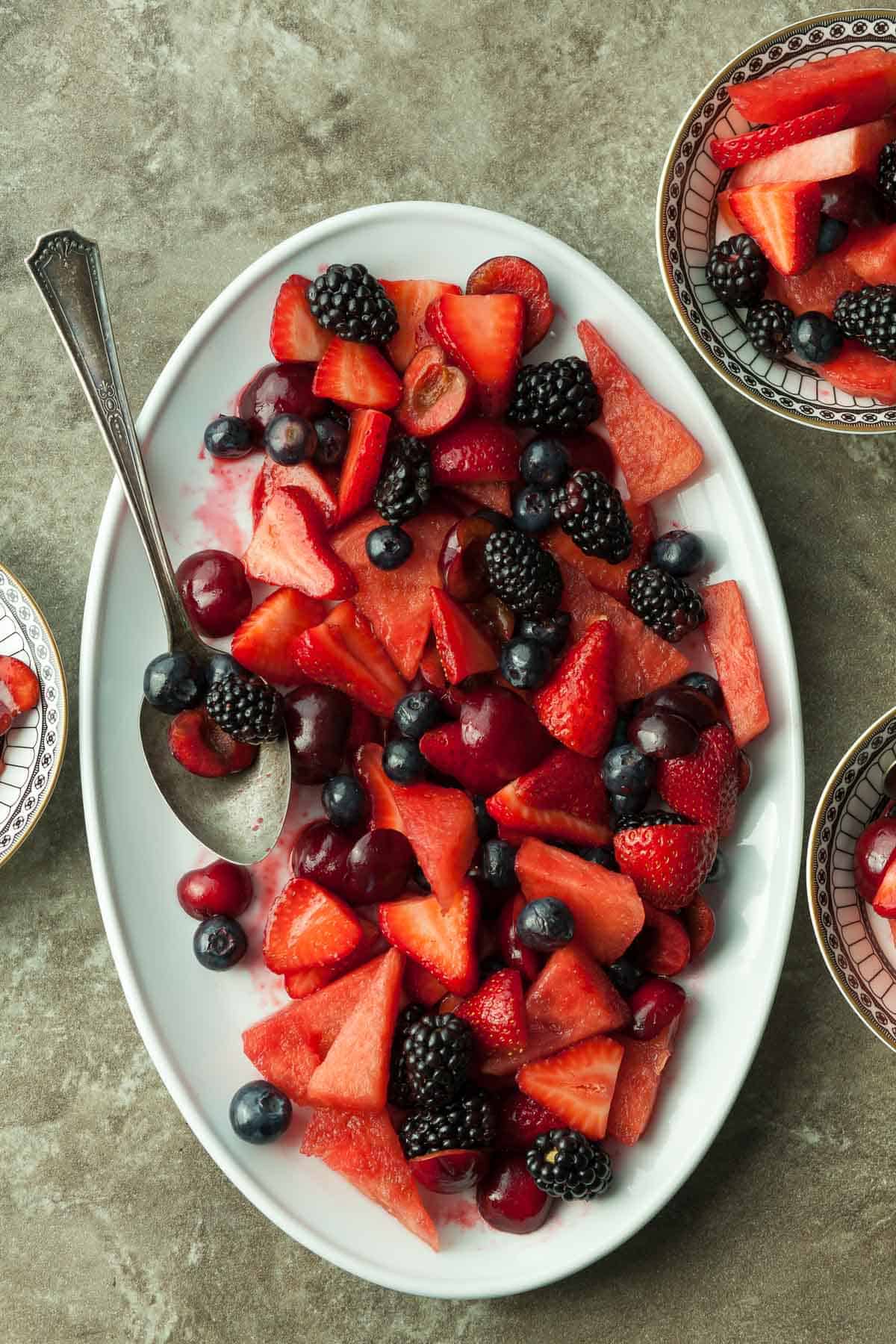 It wouldn't be a picnic without watermelon and this watermelon fruit salad is bursting with bold berry flavor!
If you prefer your watermelon on the savory side then try this spicy watermelon salad that pairs cooling crisp slices of watermelon with spicy chili peppers and salty olives.
Every picnic needs a few good sweets to finish the meal and these chewy gluten-free brownies with their crinkly tops are always a crowd-pleaser.
This gluten-free cake features a lemon and olive oil flavored cake batter, studded with cherries, for an everyday kind of dessert that's easy to make and pack up.
These easy and chewy flourless gluten-free trail mix cookies are chock-full of everyday favorites like nuts, fruit and chocolate.
Happy Picnicking!
Sylvie Shirazi is the recipe developer and food photographer behind Gourmande in the Kitchen. For the last 10 years she's been making eating more healthfully easy and accessible with gluten-free, grain-free, paleo and vegan recipes that are free from processed ingredients.