From drinks to dessert, with fresh wraps and hearty salads in between, these recipes are easy to pack up and take to the beach.
So last time we talked about some essential picnic supplies to bring to the beach, but now that we've got the basics covered, let's get to the good part - the food.
If you're wondering what to pack in that cooler for your trip to the beach then I've pulled together some recipes that are perfect for enjoying outdoors. While it's always nice to pack up some staples like trail mix, fruit and chips, you'll probably want something more filling as well at some point. Ideally beach food should be: something you can easily assemble or prepare in advance, be able to withstand being transported, taste great at room temperature (no iffy ingredients that could spoil in the heat) and be easy to eat. 
From wraps and hearty salads to dips, desserts and drinks here are 15 ideas for food to take to the beach.
Appetizers, Salads and Wraps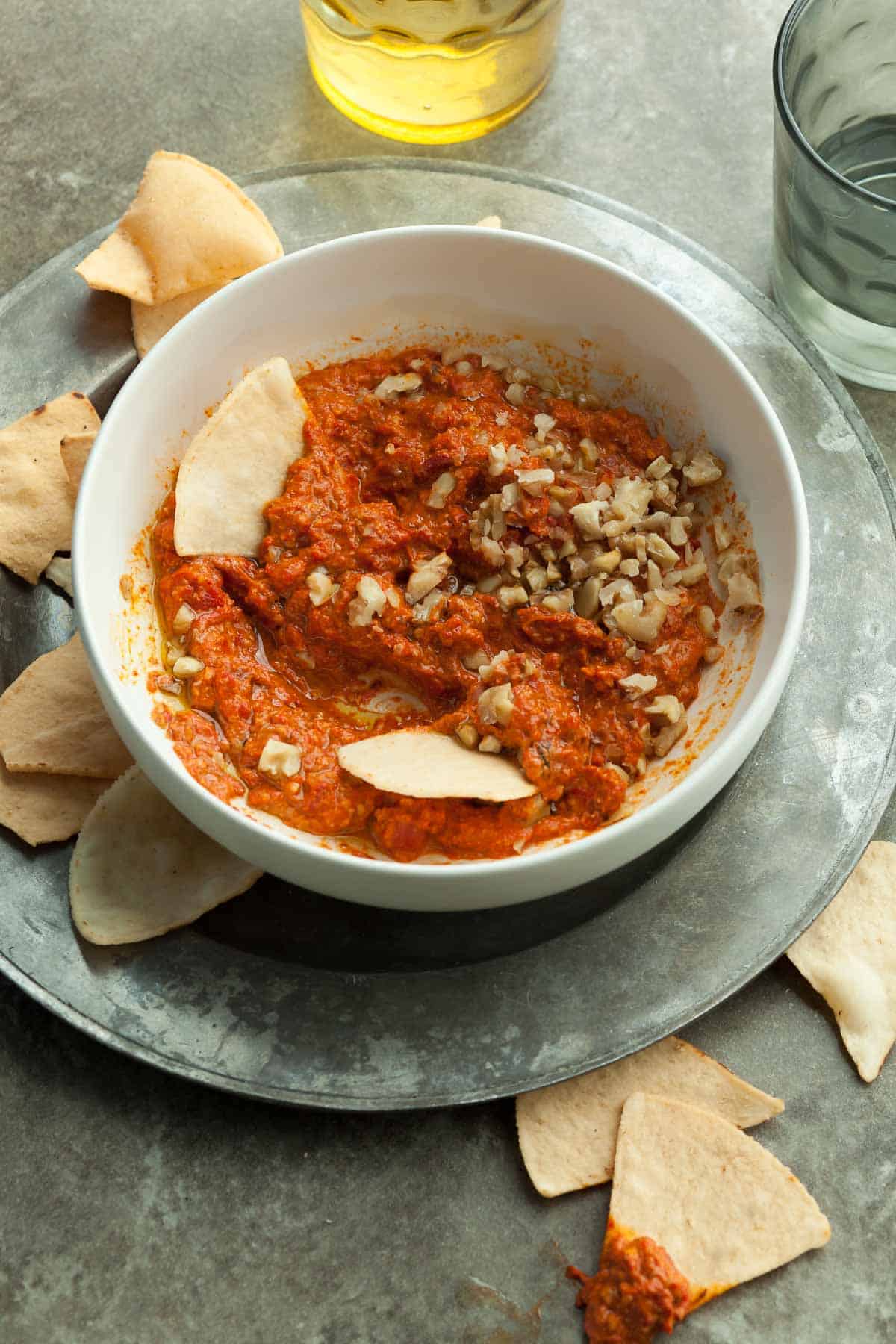 Serve this dip with some homemade pita chips or store bought chips and you have a simple make-ahead appetizer for any picnic.
This green hummus is a spicy little number, loaded with fresh flavor that goes great with chips or cut up vegetables.
These salty, sweet cashews with a hit of umami make a great portable snack.
If you're looking for a summer salad or side that's easy to throw together and bring along, then a slaw is the answer.
This summer orzo salad with broccolini and sun-dried tomatoes holds up well in the heat and is a flavorful addition to any picnic.
While most lettuce based salads can't be dressed ahead of time and wilt in the heat, this hearty salad comes to the rescue with its staying power.
This crunch-filled salad holds up well at room temperature for hours, making it a natural for outdoor entertaining.
Filled with crunchy raw vegetables and served with a cashew dipping sauce, these Thai vegetable wraps make an easy and delicious no-cook, portable lunch.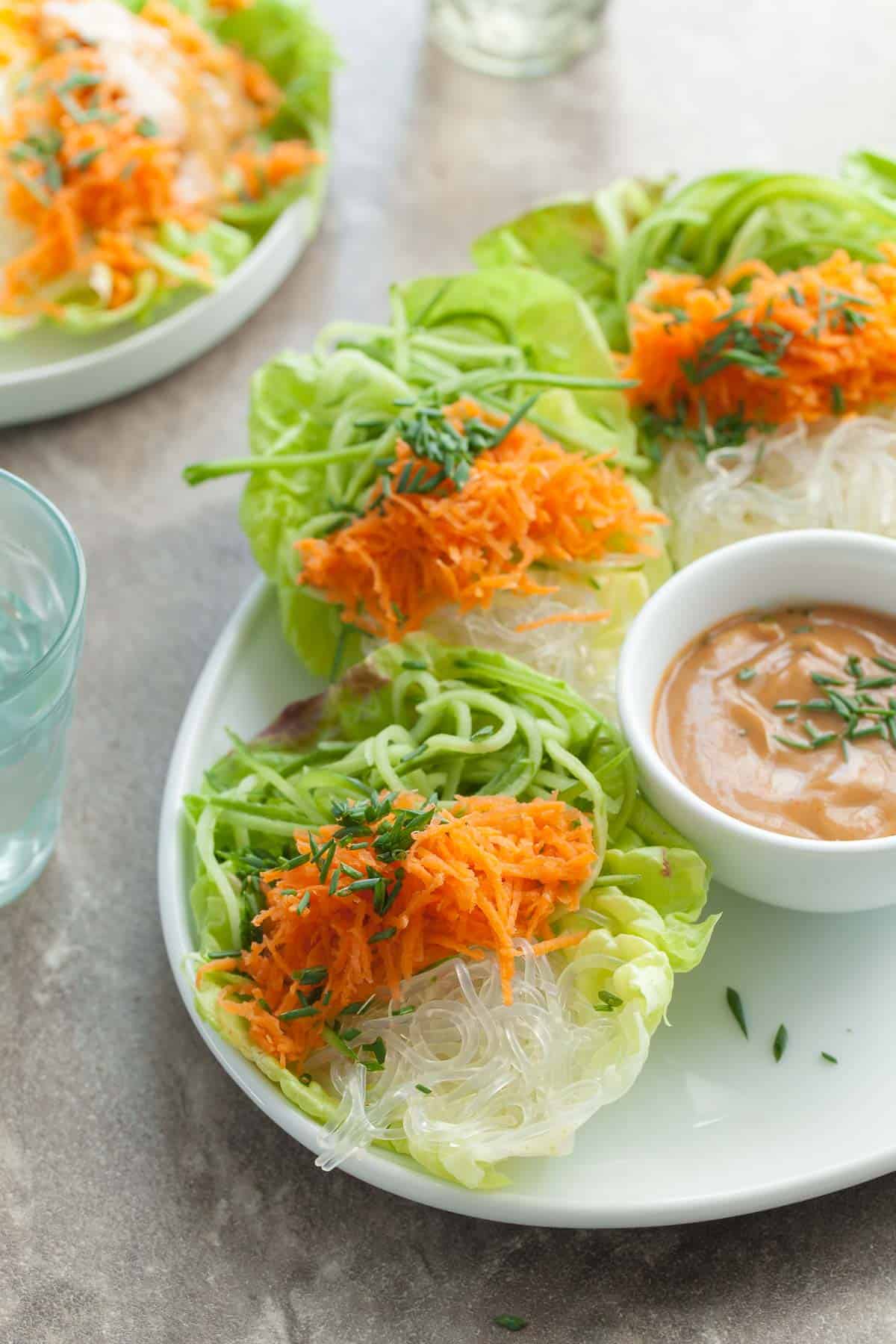 Carrots, cucumber, kelp noodles and a creamy sesame sunflower sauce fill these summer roll inspired lettuce wraps that make a refreshing beach lunch.
Dessert
These easy to eat mini two-bite brownies are puffed around the edges, chewy in the middle and loaded with fudgey chocolate flavor.
These coconut cookies are crisp, buttery, light as air and melt-in-your-mouth good; they also pack well.
This easy to make chocolate chip cookie brittle is a crisp and crunchy take on an old favorite that's easy to pack up and take along.
Drinks
Refreshing and simple to make, this agua fresca is an easy pick for a thirst-quenching drink you can make ahead of time.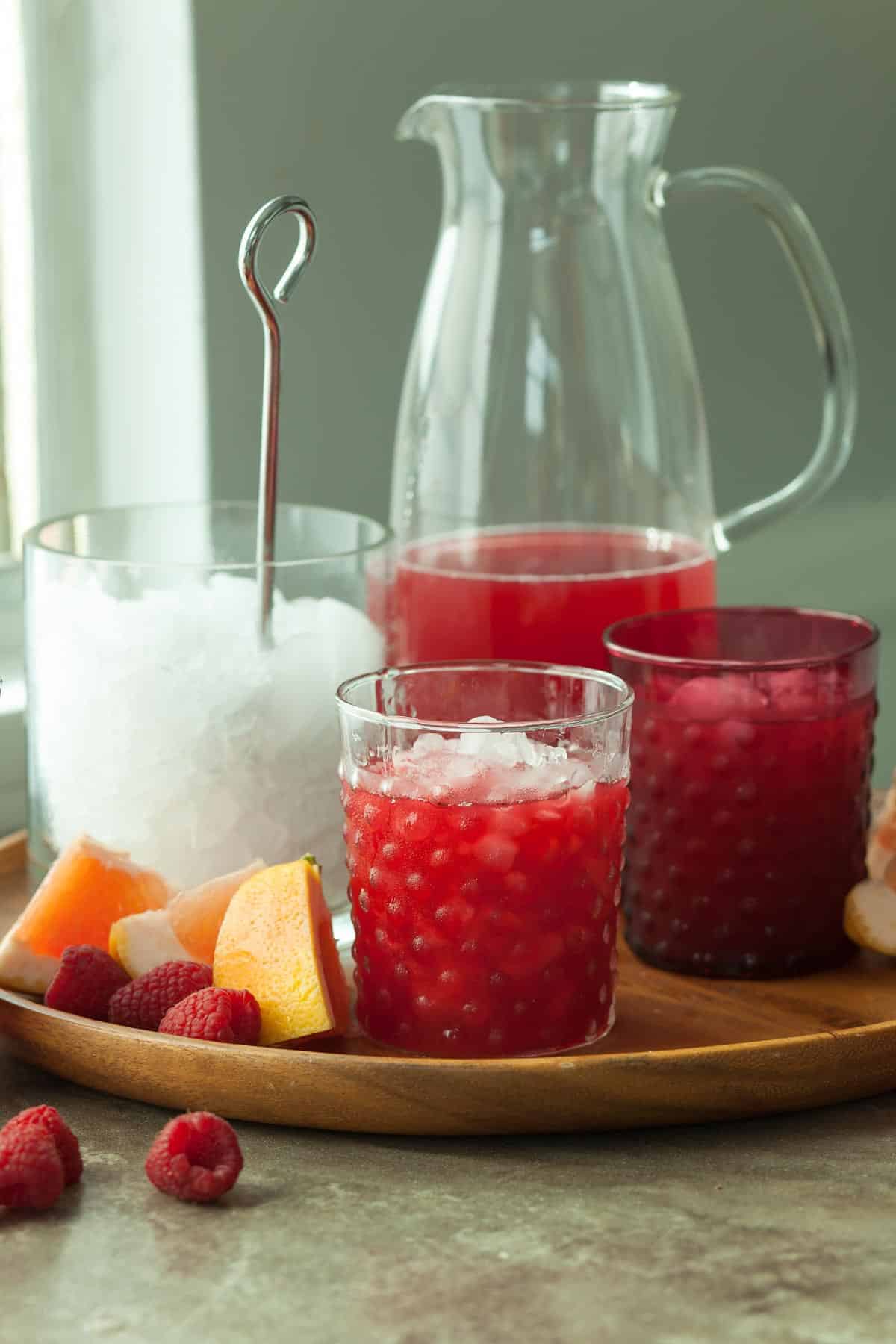 This raspberry, rooibos, grapefruit iced tea is fruity with a refreshing sweet/tart taste.
The original electrolyte drink, without all the artificial color and high fructose corn syrup is a must for hot beach days.
Happy Picnicking!
P.S. Also check out these healthy gluten-free recipes that are picnic proof.
Sylvie Shirazi is the recipe developer and food photographer behind Gourmande in the Kitchen. For the last 10 years she's been making eating more healthfully easy and accessible with gluten-free, grain-free, paleo and vegan recipes that are free from processed ingredients.