Find out the difference between a tea towel and a dish towel along with10 ways to use a tea towel in your kitchen that go beyond just decoration.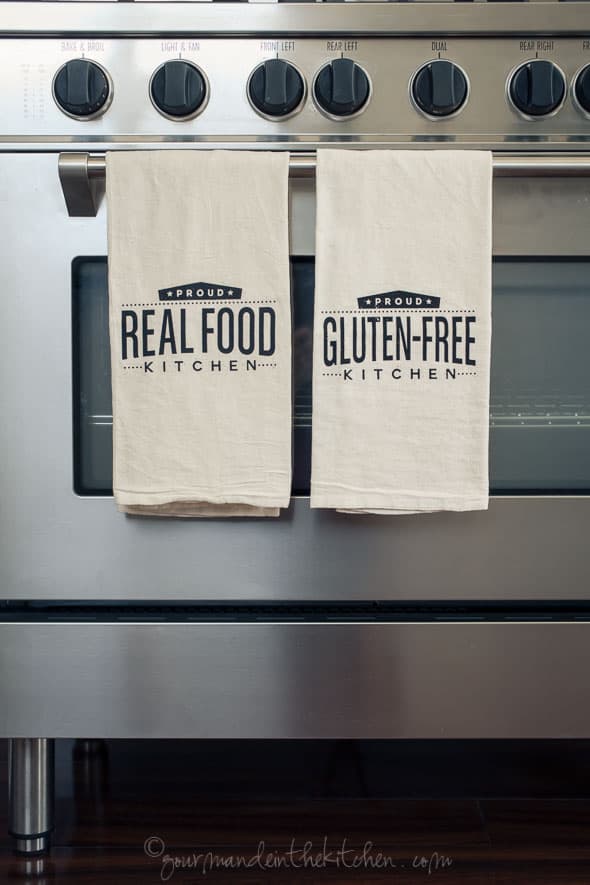 Sharp knives, a sturdy cutting board and good quality pots and pans are just a few of the items that top the list of kitchen tools you probably reach for everyday in your kitchen; but what about a tea towel?
What is a Tea Towel vs. a Dish Towel?
Dish towels (as the name suggests) are mainly used to dry fine China, dishware that's not dishwasher safe or larger pots and pans that don't go in the dishwasher. They are often made of cotton for maximum absorbency and are utilitarian by nature.
Tea towels are typically much thinner and made of linen or cotton and are more decorative and detailed in their design. That doesn't mean however that they aren't also useful in the kitchen!
What are Tea Towels Used For?
A tea towel is more than just a pretty accent, this practical and versatile piece can pull its weight around the kitchen. Chances are you probably have a few in your kitchen already and used them as accent pieces but there are more uses for tea towels than just that.
Since moving away from using paper products like paper towels and napkins in my kitchen, I now always have plenty of dish towels, microfiber cloths and tea towels on hand to tackle different jobs.  Here are a few of my favorite ways to use tea towels:
10 Tea Towel Uses:
To line a serving basket or tray.
To cover and keep food warm like scones, biscuits and rolls.
As napkins or casual placemats.
Placed between pots and pans to protect from scratches when stored.
To dry and store salad greens.
To line the crisper drawers in the fridge to keep produce fresh for longer.
Dampened and placed under a cutting board to prevent it from slipping when chopping.
As a tea pot cozy to keep tea or coffee warm.
To create a tight seal on pots when steaming rice.
With their versatility tea towels make for an excellent addition to any home. If you're looking for an eco-friendly alternative to paper towels in your kitchen then give tea towels a try!
Sylvie Shirazi is the recipe developer and food photographer behind Gourmande in the Kitchen. For the last 10 years she's been making eating more healthfully easy and accessible with gluten-free, grain-free, paleo and vegan recipes that are free from processed ingredients.