Fresh mint tea is easy to make and works wonderfully as either a hot or cold infusion. 
Every night after dinner you can be sure to find me with a hot cup of mint tea in my hands. A nightly cup of tea is my little ritual that marks the end of the day.
The act of sipping tea is soothing, it's not something you can rush through, it demands that you slow down and unwind.  For me, it's a vital moment of calm and comfort before turning in for the night.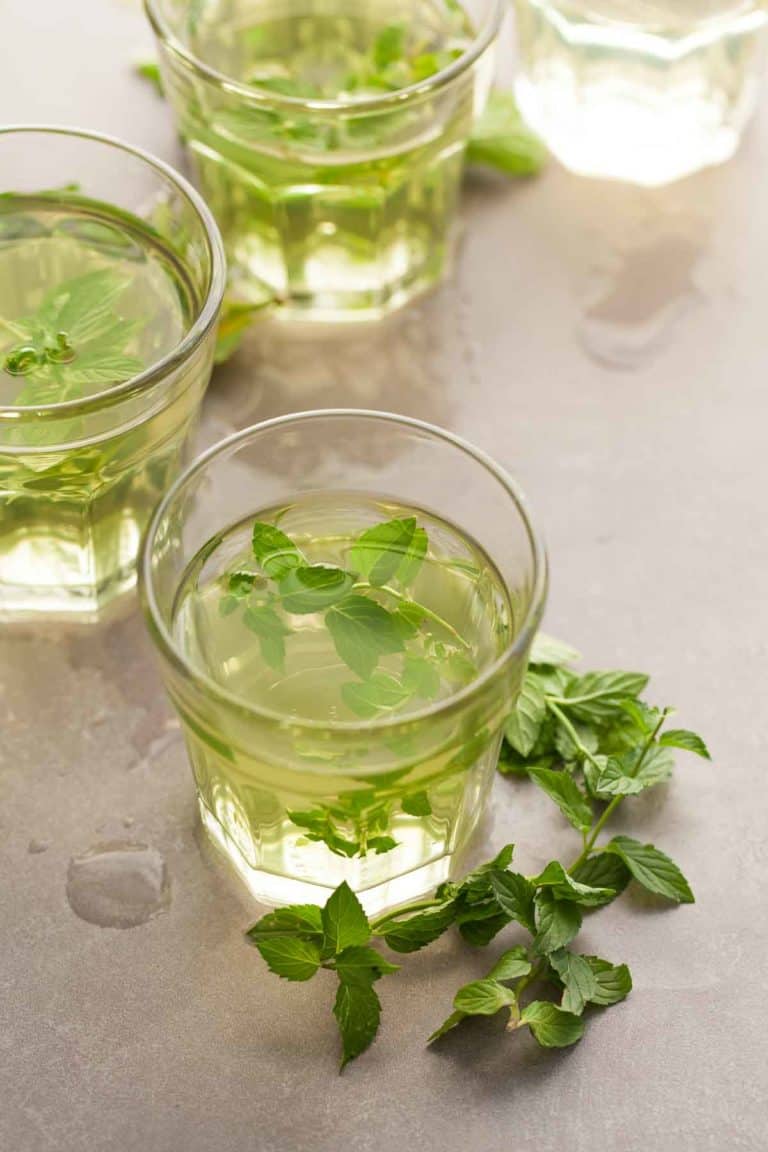 The wonderful thing about mint tea is that it's so easy to make yourself. You can mix several different kinds of mint together like spearmint, peppermint, and chocolate mint to make your own special blend, or just keep it simple and stick with one.  One of my favorites for digestion is peppermint, so I often make a simple peppermint tea to sip on after meals.
Once you've tried a cup of freshly steeped mint tea you'll never go back to the dried mint tea you get in a box.  There's just no comparing the flavor of brewing from fresh leaves vs. dried.  Fresh mint tea tastes bright and clean, while the flavor of dried mint can be rather bitter and dull when brewed too long.  The key is to crush the fresh leaves while they are brewing to release the essential oils.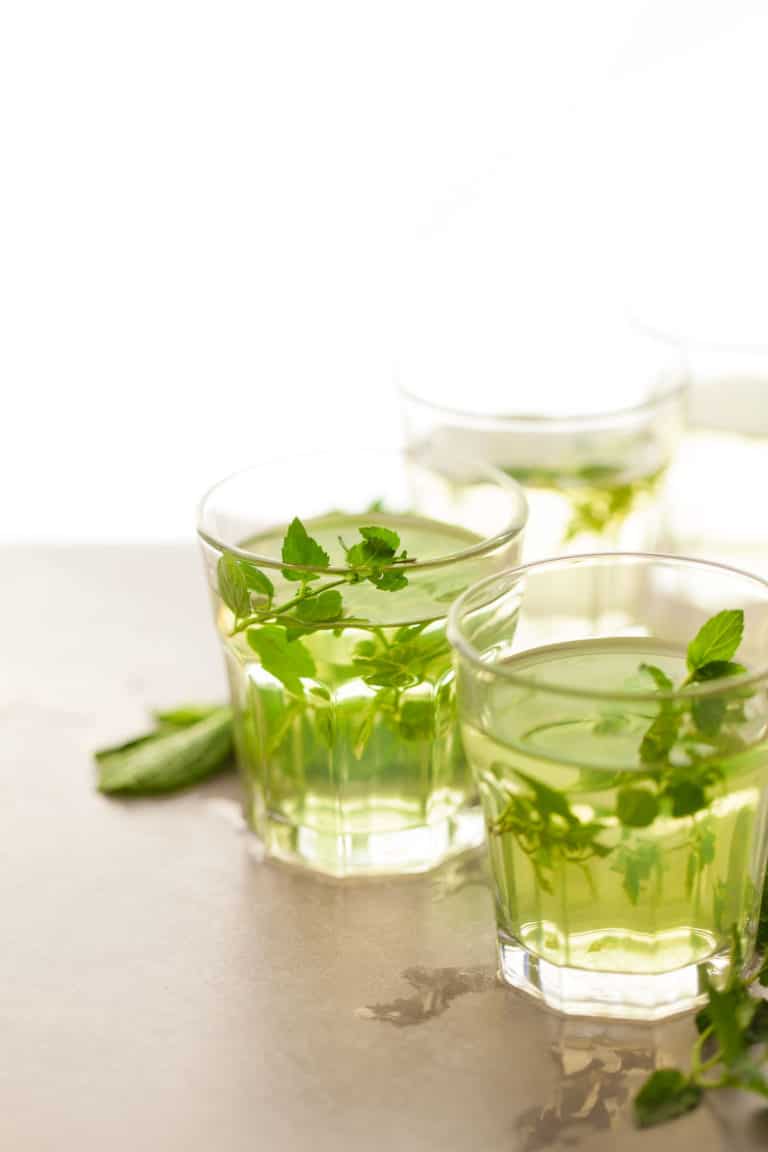 Fresh mint tea also works wonderfully either as a cold infusion.  At night I'll make it hot, but during the day I let it cool (adding a bit of honey while still warm to sweeten), then pour into a pitcher, and keep it in the refrigerator for when I want something minty and refreshing to drink.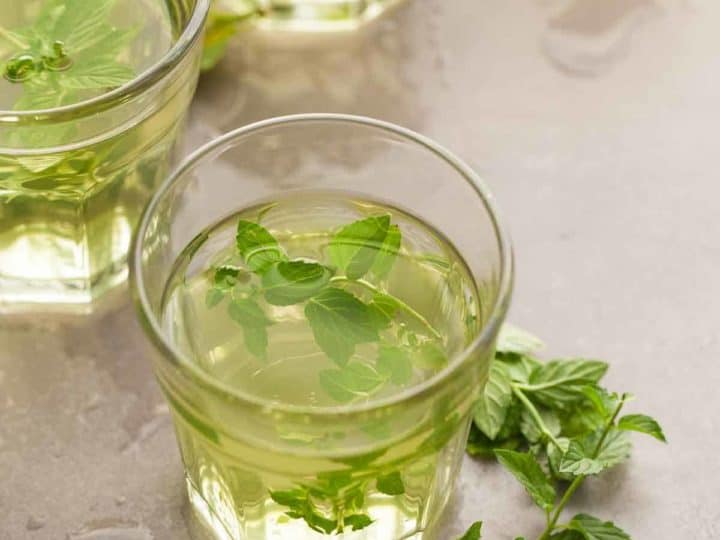 How to Make Fresh Mint Tea
Fresh mint tea is easy to make at home and works wonderfully as a hot or cold infusion.
Ingredients
¼ cup fresh mint leaves (organic)
2 cups/240ml filtered water
honey or sweetener of choice to taste
Instructions
Roughly tear the leaves with your hands and place them in a small strainer placed over a teapot or glass bowl.
Bring the water to a boil and pour over the leaves. (The water should cover the leaves in the strainer)
Cover the teapot or bowl and let the leaves steep for at least 5 minutes.
Gently bruise the mint leaves with the back of a wooden spoon or a muddler to release the oils, then remove the strainer pressing on the leaves to extract as much liquid as possible.
Pour into tea cups or mug and sweeten with honey or sugar to taste if desired.
Notes
For iced mint tea: follow the directions above adding sweetener if using while the tea is still warm,then store in the fridge until ready to serve. Serve over ice with an additional sprig of fresh mint.
Recommended Products
As an Amazon Associate and member of other affiliate programs, I earn from qualifying purchases.
(Disclosure: This post may contain affiliate links. Find out what that means for you here.)
Sylvie Shirazi is the recipe developer and food photographer behind Gourmande in the Kitchen. For the last 10 years she's been making eating more healthfully easy and accessible with gluten-free, grain-free, paleo and vegan recipes that are free from processed ingredients.